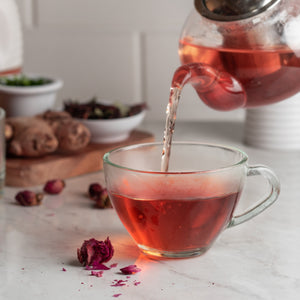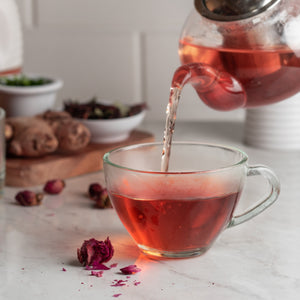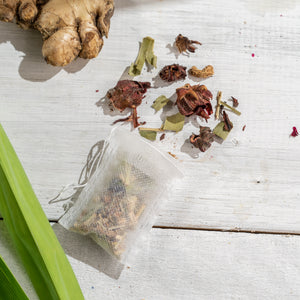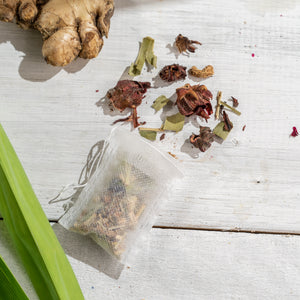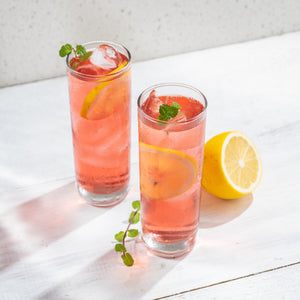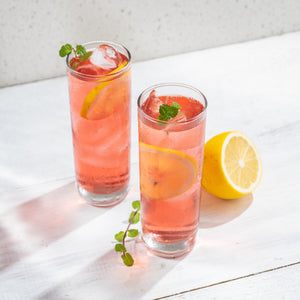 On Sale
Herbal Ruby (30g)
In this blend, you'll find an array of herbs cultivated throughout Indonesia -- Rosella, Pandan, Ginger, Cinnamon, and Lemongrass. These herbs synergize well to provide herbal tea lovers with a strong fruity-sour flavor and an abundance of nutritional benefits. Herbal Ruby is non-caffeinated and can be enjoyed at any time of the day. Try this blend hot or iced -- whatever you prefer! 

1 bag (30g) = 8 - 10 cups of tea.
What makes it great
Rich in Vitamin C and antioxidants. 

Rosella has demonstrated an ability to prevent hypertension, lower blood pressure, reduce blood sugar levels, promote liver health, help with menstrual cramps, help with depression, aid digestion and help with weight management.
Ingredients
Rosella*, Pandan, Ginger, Cinnamon, Lemongrass.
*Rosella is known to control and lower blood pressure. Overconsumption may cause dizziness. Please talk to your doctor if you have any medical questions.
Instructions
| | |
| --- | --- |
| | 2 tbsp of loose leaf tea |
| | 250 ml of boiled water |
| | Steep for 2 - 3 mins  |
| | Serve and enjoy (great for both hot and iced tea) |
All perceived medical benefits have been researched but should be independently verified.